Education
We develop custom technology solutions for education organizations focused on collaboration, data, and customisations.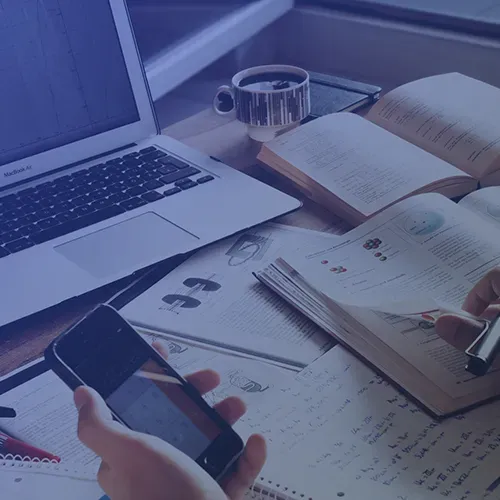 With the advent of technology, education has undergone a major evolution. Technology is redefining the learning experience through new ways of learning, such as self-learning, distance mentoring, and live coaching via web and mobile platforms.
We develop custom software and applications for all kinds of education and learning processes, from educational institutions to schools, from courses to in-house learning programs.
Our experienced developer team develops comprehensive software platforms for schools, courses, training companies and organizations to suit the needs and educational content.
We digitize all training and development processes thanks to systems that facilitate performance measurement and monitoring.
We build learning management systems for the management, documentation, monitoring, reporting and delivery of training courses and other training, learning and development programs.
Our team of managers and developers understands what kind of educational software and platform your company needs in order to offer the most advantageous solution and develops custom software solutions for you.
We develop central platforms and applications that increase the performance of teachers and students, help them perform routine tasks in the most efficient way, and also provide real-time statistics to the enterprise management.
We provide the integration of learning management systems and technologies to provide a customized, end-to-end training solution with the training platforms we have developed for each organization.
With a modern approach to learning, we develop custom software that takes full advantage of data and offers personalized and mobile access through a comprehensive education system focused on knowledge transfer and needs.
We design effective and learning-oriented systems through applications we have developed specifically for organizations' own training and learning needs.
We use the developing technology with innovative methods.
Let's take the first step together to be your technology partner in digital transformation.