Event & Organization
We develop innovative software solutions and products tailored to the event industry, from ticketing and registration systems to interactive mobile applications, from IOT devices to control systems.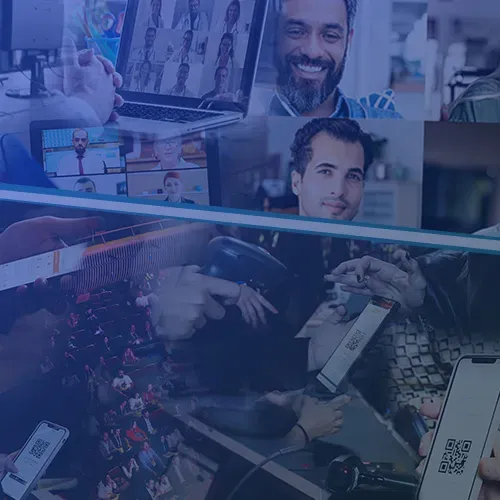 With Holacon, our Event Management SaaS software, we provide integrated and end-to-end solutions for all needs in the industry. We follow the event industry closely, analyse the needs and contribute to the digitalization of the industry with the innovative solutions we have developed. Thanks to our solutions, event processes get out of a complex, stressful, difficult to manage and report structure and can be managed effectively. Our interactive IOT solutions, on the other hand, build enjoyable experiences for both event managers and attendees.
Our solutions, which are fully integrated and working simultaneously with ticketing, card printing, and access control devices, provide a perfect registration and field experience.
Thanks to interactive-oriented tools such as surveys, voting, messaging and networking we have developed, we help to maximize the interaction rate of events and create enjoyable events.
Together, we explore the limits of creativity with customized IOT devices such as Tweetwall, interactive kiosks, etc.
Thanks to event mobile applications, we provide access to all interactive features such as ticketing, registration, event agenda, messaging etc. from a single place.
We provide event managers a mobile application where they can easily manage the entire process from their mobile phones before, after and during the event.
Thanks to our solutions, you can contribute to the content management and marketing of your event with multi-channel marketing campaigns and easily manage all your processes from one place.
We use the developing technology with innovative methods.
Let's take the first step together to be your technology partner in digital transformation.