Logistics
By combining IoT and cloud computing technologies, we develop high-performance, efficient, customized logistics software solutions that facilitate and manage complex logistics workflows.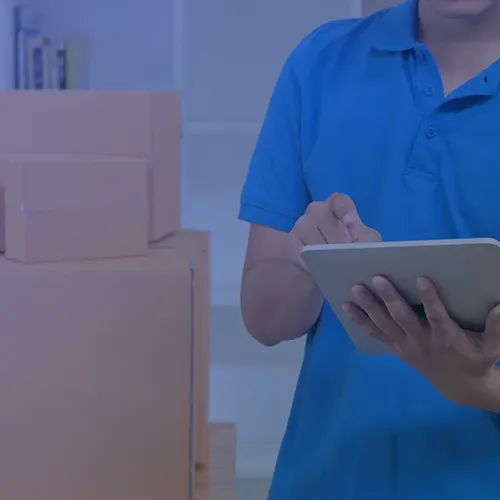 Real-time inventory tracking is a critical issue in the logistics industry, where various and complex tasks need to be managed and tracked in a regular flow. The inability to efficiently manage the process not only negatively impacts sales, it also impacts customer experiences.
In logistics, the entire process starts at the warehouse and covers various operations from inventory to warehousing. Today, many modern logistics companies use Warehouse Management Software. However, all these processes and needs differ from company to company, and sometimes ready-made software solutions can be insufficient.
By combining technologies such as IoT and cloud computing, we offer efficient, customized warehouse management solutions that facilitate complex logistics workflows. By providing real-time data visibility and powering predictive analysis regardless of time or location, we develop systems that enable logistics players to make better decisions and effortlessly manage their inventory.
Non-profit organizations need to effectively manage time, effort, fundraisers and events, as well as large amounts of data. Therefore, they need practical technological solutions for the monitoring, management and analysis of all these processes.
As the Internative team, we offer practical technology solutions to non-profit organizations to carry out their activities, members, funds and resources, donors, marketing and communication activities with sustainable, comprehensive, cost and time-saving practices.
By adopting Robotic Process Automation technology, we help you automate repetitive and routine task
We help you build an efficient and effective workforce environment with advanced technology solutions tailored to your supply chain workflows.
With customized software solutions that facilitate autonomous monitoring and programming, we enable intelligent monitoring of alternative routes and assessment of road conditions.
We design systems that help save fuel costs and delay penalties by maximizing capacity.
Using technologies such as big data and blockchain, we help you gain customer trust by allowing real-time monitoring of product lifecycle, shipping routes and delivery times.
We develop fleet monitoring solutions to encourage fleet management companies to innovate, simplify their operations and increase cost efficiency.
We use the developing technology with innovative methods.
Let's take the first step together to be your technology partner in digital transformation.