Retail
We develop custom retail and e-commerce software solutions that will strengthen your brand experience and customer relations with innovative solutions powered by innovative technologies.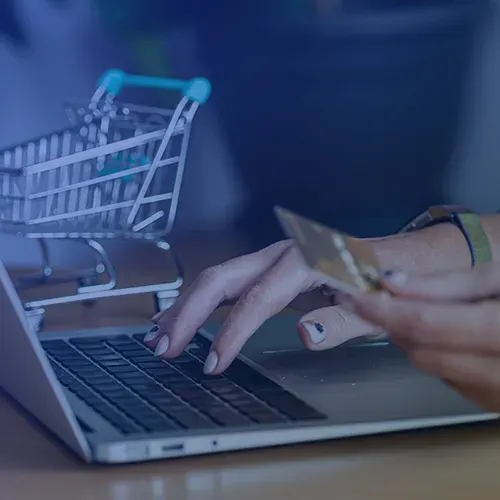 By using the possibilities offered by technology in the most effective and creative way, we design systems that reduce operating costs, increase customer satisfaction, automate inventory control, enable you to improve your forecasts and budgets and manage your supply chain, and provide customized experiences to consumers through various channels.
We develop custom software solutions for in-store retailers to manage and improve all their processes on web, mobile, desktop and cloud platforms. Without using ready-made systems, we develop e-commerce solutions specific to needs and integrate modules that support and systematize your business processes. Our solutions cover many processes in the industry, including product, inventory, warehouse, payment, supply chain, shipping, point of sale. We help you take advantage of advanced and emerging technologies such as AR, VR, IoT, AI, machine learning.
We develop solutions that provide support for your customers to have a customized and perfect brand experience with your brand and services.
Thanks to the stock management and supply chain systems we have designed, we digitize all your processes and turn them into a systematic and technological structure.
Equipped with smart sensors and persistent connectivity, our Internet of Things (IoT) solutions help you build engaging and unique retail experiences.
By applying artificial intelligent techniques such as data science and predictive analysis, we support you in predicting and managing requests during your busy times.
We work with retailers to analyse shopping data and deliver enhanced retail experiences.
We help retailers bridge the gap between online and offline purchasing through experiences that blend physical and digital solutions.
We use the developing technology with innovative methods.
Let's take the first step together to be your technology partner in digital transformation.