Tourism
We develop custom software solutions for the increasing technology needs of the travel, hotel and restaurant industries.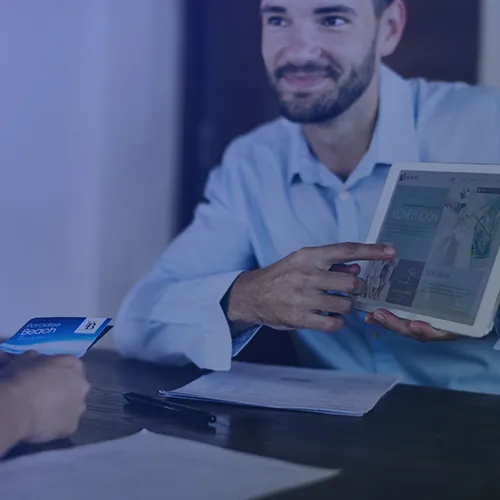 Consumers are extremely sophisticated in the travel and hospitality industry. Well-known international companies such as Booking, Airbnb or TripAdvisor, on the one hand, raise the level of service to the highest level, on the other hand, the level of competition is quite high and continues to grow. In order for both native and global businesses to survive and compete in this competitive environment, they need to be efficient and agile.
The needs of each business are unique and ready-made software solutions may not always fully meet all the needs of the business. They are also not suitable for fulfilling every change request from customers.
Internative develops fully customized software and technology solutions for all organizations operating in the tourism industry. We develop custom software and technology solutions ranging from travel portal and booking engine software to restaurant software solutions, from property management systems to vacation rental and timeshare management software.
We develop IOS and Android applications for airlines, travel agencies and other organizations working on smartphones, tablets and wearable devices.
We develop fully customizable CRM software for businesses to manage their sales, bookings, payments, tasks and teams.
We develop platforms and applications for restaurants to manage their processes such as billing, order management, booking, invoicing, etc. in an integrated manner.
We offer management system and business intelligent software designed to improve and enhance the guest experience in the hospitality and lodging industry.
We develop systems and applications for car rental and fleet management companies to perform rental, booking, customer and current follow-up, sales and team management operations.
We develop customized platform solutions, web and mobile applications for travel agencies and intermediary institutions to facilitate operations, improve branding and increase customer engagement.
We use the developing technology with innovative methods.
Let's take the first step together to be your technology partner in digital transformation.